Empowering You
FocalPoint App
Live operational information - Providing you with access to the latest report, incident or patrol details whenever you choose.
Links to & checks SIA licence database - Ensuring all our guards hold valid licences, those with invalid licences will not be able to log in.
GPS function verified by Google Maps - Showing where our guards are when they log in and out, tracking our operatives on mobile patrol routes, and adding to security for our lone worker.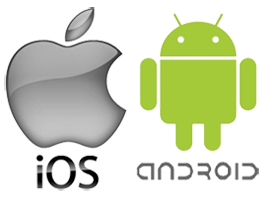 ---
Client/Staff Portal
Secure Client Portal - Giving you secure access to all your security operations.  Once submitted, all information is deleted from our security operatives chosen mobile device, ensuring compliance with the data protection act.
Reports – Can be viewed via your secure portal whenever and wherever you want, and you can easily export information to an excel spreadsheet or other formats.
Intelligent Security Streamlining – Allows us to use the data collected over a period of time to generate incident maps and reduce unnecessary security cover.  Ultimately helping us to identify cost savings for you.
---
Global Focus Body Camera
Global Focus is a leading company in the delivery of innovative and bespoke technologies to meet the demands of the ever changing security market place. 
We will provide Global Focus cameras where requested by you or as the risk assessment dictates.
F1 Pro
The F1 Pro is an all in one, HD, Infrared body-worn camera, equipped with intelligent and secure encrypted enabled software.  Developed for the professional to ensure secure critical video and audio capture.
Why use bodycams?
To record the time, date and duration of a site patrol; providing you with footage of the route
To help in deterring criminal activity and anti-social behaviour
To provide video footage that can be used as evidence in court
---
GuardPost Recruitment
FREE & UNLIMITED ACCESS TO RECRUITMENT SITE
As longstanding security specialists Leisuresec have amassed a significant database of security professionals from event stewards to close protection operatives.
Using Guard Post, alongside traditional recruitment methods, enables us to access a wide pool of candidates so we can find you the perfect security operative for your business.
Guard Post is a new approach to recruitment for the security sector.  Anyone looking for security operatives can place their requirements on the website and wait for quotes to appear.  Alternatively, security operatives can bid for positions advertised or use the site to post their availability for assignments.
All security operatives have undergone full screening and background checks.
Buyers are able to view a picture and read a profile of a prospective security operative and later rate the [performance of that operative.; encouraging security operatives to continuously improve their service to secure high ratings which will in turn lead to more work.
---